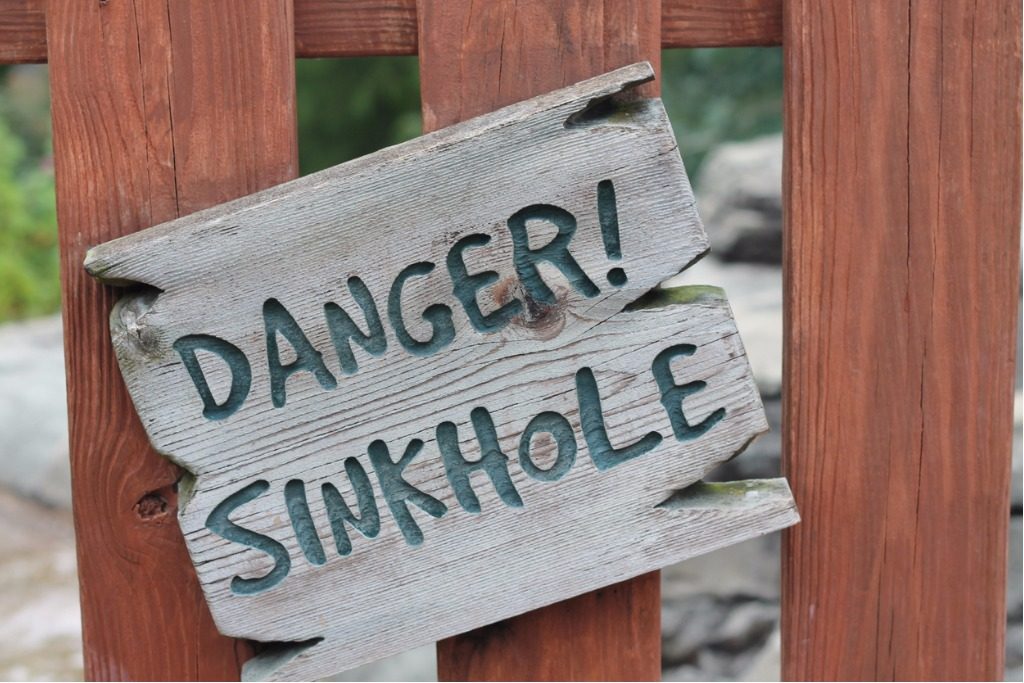 A sinkhole appearing on your property is a major headache that no one prepares for. They are unpredictable and just happen. Sinkholes are large depressions in the ground that appear as a result of the collapse of the surface layer of the ground. Sink holes can be geological-caused by internal erosion and earth movements, or manmade caused by covered up ancient waterholes or wells that sink in.
When you find one on your property, do not panic. You need to fill it up fast. Sinkholes on a property can be very dangerous and can grow quickly. They are also a major headache for sellers. You have to disclose them on the contract whether repaired or not, otherwise you could get sued by the new owners.
In this article we share ideas on how to deal with these depressions on your land. Filling up a sink hole is a step by step process that may need the inclusion of a professional. Here is how to go about it:
1. Flow Fill
Not all sinkholes are massive at the top. Most have small mouths at the top and an entire crater at the bottom. When you have this kind of sink hole on your land, it is impossible to fill it up with big rocks or large body masses. Some sinkholes are as long as ten yards. Instead, first use flow-able fill like sand. Fill in the hole until it is full to the top and leave a day for it to settle. If the next day the fill is still intact, then your hole is secure. Sometimes due to openings at the bottom the sand will have flowed the same way it did the first time to create the sink hole. If your sink hole has an opening at the bottom, you may have to close up the opening before pouring in your fill. You can also use small ball sized rocks to fill in the crater.
2. Structural Fill
Since using solely flow-able fill is expensive, Structural fills are mixed with them. A 30 foot hole will likely take $30,000 worth of flow-able fill to fill up but when used with structural fill reduces the budget to $6000. Structural fill consist of type 2A or 2B stone. Once the hole is filled up with flow-able fill the next step is to add in the structural fill.
3. Covering
After adding in the structural fill, leave it for a few days to ensure it settles. Add in more fill if the depression reduces. Do this until the fill looks intact. When the fill is about 6 inches from the top, you can now cover it. You can cover a sink hole with clay soil, potting soil or gravel. It is up to you whether you want it to stand out as a danger zone or not. It is advisable to mark where the depression was to avoid accidents in case it opens up again.
There you go, you now have a few tips on how to deal with a sinkhole on your property. **It is important to remember that sinkholes are very dangerous so you must report any sinkhole activity on your property to a professional.