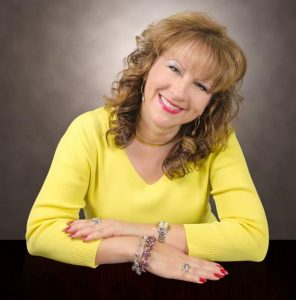 Dora Campbell – Realtor, Listing Agent & Property Manager & Investor
Dora's skilled background has given her a solid foundation in the Real
Estate Market. Being in the Legal field for 15 years, and a Hospital
Physician Recruiter and Relocation Specialist for 7 years, it has
enhanced the personalized service and efficiency that she offers. Being a
Top Producing Real Estate Professional requires hard work, attention to
detail and sheer dedication! With a WIN-WIN belief in mind, she takes
care of all the necessary work and negotiation of Selling and Managing
each home, utilizing years of experience in the relocation field. She
positions each property for maximum results and success!
Dora Campbell lived in Miami, Florida and relocated to Ocala in 1992. Having lived in Ocala for 26 years, she has a good understanding of the Marion County market.
When you are buying or selling property in today's market, it is important to have confidence in your real estate professional. Her commitment as a local Realtor and Property Manager is to provide customers with the expert real estate service they deserve.
Dora is a member of the following associations:
-National Association of Realtors
-The Ocala/Marion County Board of Realtors, Multi-Million Dollar Producer 2001-2018
-The Ocala/Marion County Multiple Listing Service
– Member of the Keller Williams Realty Agent Leadership Counsel
– A KW BOLD graduate twice.
Dora has Received the Following Awards:
-Keller Williams Realty Young Lions Award, 1999
-Keller Williams Realty Silver Agent Achievement Production Award, 2003
-Keller Williams Realty Silver Medal Production Award, 2004
-Keller Williams Realty Double Gold Medal Production Award, 2005 & 2006
-Keller Williams Outstanding Achievers Award, 2007
-Keller Williams Realty Culture Award, 2007
-Keller Williams Cornerstone Realty Training Award, 2007
-Keller Williams Realty Agent Leadership Counsel Member Appreciation Award, 2007-2018
-Ocala/Marion County Board of Realtors Multi-Million Dollar Producer, 2001-2018
Dora's hobbies include Interior Designing, interior decorating and loves reading! She has also enjoyed managing the Cafe at her Church and establishing new friendships for 12 years.
The Dora Campbell Team is Ocala's top real estate team! Call us or Contact us today and see why!
Bruce Campbell – Realtor, Referring Agent
Bruce is a licensed agent with Keller Williams Realty and a Referring Agent for The Dora Campbell Team.

Marjorie Granada – Property Management Coordinator and Administrative Assistant with MLS and Website Management​
Marjorie achieved an Associate in Computer Science and Technology and proceeded to work in a fast paced telecom company for five years. She has extensive experience, developed strong sense of devotion and passion about providing exceptional services and being part of the team as the Administrative and MLS & Website Listing Management Assistant for The Dora Campbell Team, being a perfect fit. She is family oriented, dog lover and enjoys spending time with her friends.
---